Complete Data Science Training with Python for Data Analysis (2019)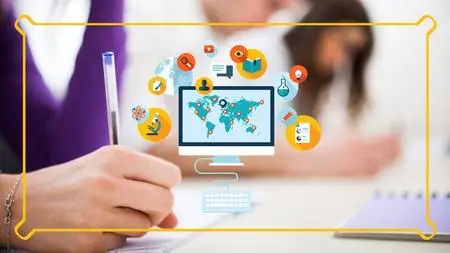 Complete Data Science Training with Python for Data Analysis (2019)
WEBRip | English | MP4 | 1280 x 720 | AVC ~167 Kbps | 30 fps
AAC | 192 Kbps | 48.0 KHz | 2 channels | ~13 hours | 2.21 GB
Genre: Video Tutorial
Install Anaconda & Work Within The iPytjhon/Jupyter Environment, A Powerful Framework For Data Science Analysis
Be Able To Read In Data From Different Sources (Including Webpage Data) & Clean The Data
Install Anaconda & Work Within The iPytjhon/Jupyter Environment, A Powerful Framework For Data Science Analysi
You'll even understand deep concepts like statistical modeling in Python's Statsmodels package and the difference between statistics and machine learning (including hands-on techniques).
I will even introduce you to deep learning and neural networks using the powerful H2o framework!
With this Powerful All-In-One Python Data Science course, you'll know it all: visualization, stats, machine learning, data mining, and deep learning!
The underlying motivation for the course is to ensure you can apply Python based data science on real data and put into practice today. Start analyzing data for your own projects, whatever your skill level and IMPRESS your potential employers with actual examples of your data science abilities.
HERE IS WHAT THIS COURSE WILL DO FOR YOU:
This course is your one shot way of acquiring the knowledge of statistical data analysis skills that I acquired from the rigorous training received at two of the best universities in the world, perusal of numerous books and publishing statistically rich papers in renowned international journal like PLOS One.
This course will:
(a) Take students without a prior Python and/or statistics background background from a basic level to performing some of the most common advanced data science techniques using the powerful Python based Jupyter notebooks.
(b) Equip students to use Python for performing different statistical data analysis and visualization tasks for data modelling.
© Introduce some of the most important statistical and machine learning concepts to students in a practical manner such that students can apply these concepts for practical data analysis and interpretation.
(d) Students will get a strong background in some of the most important data science techniques.
(e) Students will be able to decide which data science techniques are best suited to answer their research questions and applicable to their data and interpret the results.
It is a practical, hands-on course, i.e. we will spend some time dealing with some of the theoretical concepts related to data science. However, majority of the course will focus on implementing different techniques on real data and interpret the results. After each video you will learn a new concept or technique which you may apply to your own projects.
JOIN THE COURSE NOW!
Who this course is for:
Anyone Who Wishes To Learn Practical Data Science Using Python
Anyone Interested In Learning How To Implement Machine Learning Algorithms Using Python
People Looking To Get Started In Deep Learning Using Python
People Looking To Work With Real Life Data In Python
Anyone With A Prior Knowledge Of Python Looking To Branch Out Into Data Analysis
Anyone Looking To Become Proficient In Exploratory Data Analysis, Statistical Modelling & Visualizations Using iPython
DOWNLOAD
(Buy premium account for maximum speed and resuming ability)