Drawing Dancing Characters: Illustrate Energetic and Dynamic Poses in Procreate
.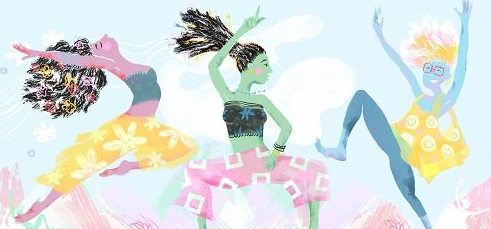 Drawing Dancing Characters: Illustrate Energetic and Dynamic Poses in Procreate
Genre: eLearning | Language: English | Drawing & Painting | MP4 | 1.2 GB
Learn to draw people in energetic poses, play with proportions and find your own illustration style as we walk through the fundamentals of creating dynamic poses, from sketch to finished artwork.
Drawing people in dynamic poses is super interesting for creatives, but it's also challenging. We want to get the overall shape right and communicate an engaging personality with your illustration. In this class you will do both! We start with building a foundation of drawing energetic poses from observation, and develop the sketches into stylized dynamic dancer poses. By the end of class you'll be able to communicate that sense of movement in your final dancer project. We talk about style through an active discovery process. Helping you to identify your individual illustration style is a big part of this class.
The class is based on a personal DANCERS project. DANCERS is a series of illustrations with female characters in energetic and dynamic poses. 
I think that women in positive self expression are a powerful image.
Share the projects you've created in class with friends and followers, print your project and hang in your workspace! Check out my DANCERS on 
Instagram
 and available prints in my 
shop
.
Throughout the class I share tips & strategies from 
my
drawing process in Procreate
. The class is structured as a series of lessons followed with fun exercises, designed to gradually build your confidence and skills of illustrating people. 
I invite you to take the time to practice each step along with me in class
.
In class you will learn:
Draw figures from reference photos.

Illustrate people in changing poses.

Draw different body shapes.

Develop sketches to finished illustrations.

Discover key elements of your illustration style.

Create stylized human figures from your observational sketches.

Draw expressive, dynamic poses by exaggerating proportions and gestures.

Paint textures and shading.

Work with Procreate layers and drawing tools.

Draw believable and relatable facial expressions.

Create a sense of movement using hair and clothes.

Design clothes in a way that enhance the illustration with textures and colors.

Create series of poses with same or various characters.

Content Source:
https://www.skillshare.com/classes/Drawing-Dancing-Characters-Illustrate-Energetic-and-Dynamic-Poses-in-Procreate/202595635

Buy Premium From My Links To Get Resumable Support,Max Speed & Support Me
Links are Interchangeable - No Password - Single Extraction