Drawing from Reference-How to Maximize your Reference Photo's Potential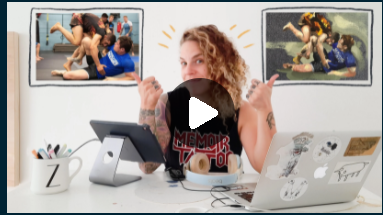 Drawing from Reference-How to Maximize your Reference Photo's Potential
Genre: eLearning | Language: English | Drawing & Painting | MP4
If you have ever had difficulty of knowing how to use photographs for reference in your Drawings or Paintings. Maybe you have already been doing Art for years, and are looking to refresh your observational skills. Perhaps you have a grasp of the basics and want to venture in further to theory and technique? This class is for you.
What to expect
We will go over in-depth conceptual and technical tactics that can help re-define how you look at and view photo reference in your work.
I will be breaking down my methods in a painting I've already completed in contrast to the photo I took my reference from. This class dives into concepts and methodologies that can help elevate your critical thinking in one's approach to working from reference.
Should I take this Class?
A 
firm
 understanding of Art and Design Fundamentals is recommended as this class is designed for the Intermediate student looking to refine their critical skills, offering a broad stage-by-stage process in the creation of a Painting. Heavy on demonstration, this class presents Intermediate-Advanced techniques in assessing reference material with a number of exercises you can employ in developing these observational skills.
Class Origins
I spent a lot of time developing my own drawing skills through master copies and flat images, as I did not have much access to Life Drawing in terms of wanting to get better, faster. Over the years I have developed a number of strategies and techniques for myself that have helped me develop 3D forms and impressions, both accurately and creatively.
Can I follow along?
I welcome folks of all levels to my classes. But please note this is not a follow along project with the beginner in mind. Join us and see if something makes sense or sparks ideas!

I will be providing a class outline which has repeatable exercises, which you can then apply to any project you wish. It is available in the PDF below.

There are 2 options for projects: Long form which is a full Painting and Short form which is a series of exercises based on the techniques.

There is no tech, software or specific material needed. It can be pencil and computer paper or the latest iPad and Apple Pencil. Whatever medium you use, these concepts can be applied.

https://www.skillshare.com/classes/Drawing-from-Reference-How-to-Maximize-your-Reference-Photos-Potential/1872389040

Buy Premium From My Links To Get Resumable Support,Max Speed & Support Me