Sugar Bytes Nest v1.0.2 WiN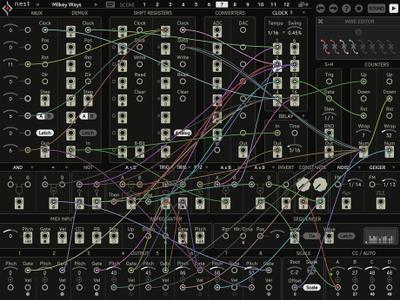 Sugar Bytes Nest v1.0.2 WiN | 16 Mb
Nest is a modular system which gravitates around the creation of MIDI. The basic ingredients are: 20 modules inspired by classic integrated circuits and today's computer features, a clever voice to synth assignment, 12 patch scenes and a quad VST/Synth/MIDI Interface.
Key Features
Build your own sequencer!
More than 20 different modules
Generate 8 MIDI voices and assign to 4 targets
Host up to 4 VST2 plug-ins
Use internal synths and drums
Recall 12 scenes via MIDI
Send to 16 MDI channels
Plus MIDI CCs and automation
Multi audio outs (5 stereo)
Flexible scale system
Check my blog!

Buy Premium From My Links To Get Resumable Support,Max Speed & Support Me