Udemy - Teamcenter Data Model Administration - BMIDE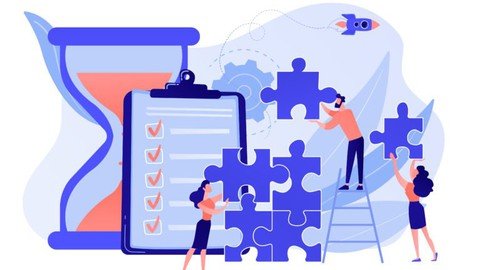 MP4 | Video: h264, 1280x720 | Audio: AAC, 44.1 KHz
Language: English | Size: 1.61 GB | Duration: 4h 4m
Teamcenter BMIDE
What you'll learn
Explore Teamcenter BMIDE - Business Modeler IDE
Teamcenter Data Model Administration is used to Configure the Teamcenter for customer specific needs.
This course covers the following topics - BMIDE Data model, Item Business Objects, Forms, List of Values, Relations, Datasets, Options and Rules..
For each chapter you have a hands on session to explore Teamcenter Application Administration.
Requirements
Teamcenter Basics Course, Teamcenter Engineering Process Management
Description
Configure Teamcenter Data Model administration using the BMIDE - Business Modeler IDE. BMIDE is used to extend the data model to match customer requirements.
In this section we will explore Teamcenter configuration using the BMIDE.
Administrators will use Teamcenter BMIDE to configure the systems as per customer specific data model.
- BMIDE Introduction: Introduction to the Business Modeler IDE, which is used to create the Teamcenter Data Model.
- BMIDE Process Data Model: BMIDE is build on its own Data Model which we call Out of the Box (OOTB). This follows its own POM model.
- BMIDE Item Business Objects: Items are the basic objects in Teamcenter. Using BMIDE we can create new Item types by extending any existing Items available in OOTB data model.
- BMIDE Forms: Forms are used for User Inputs. Using BMIDE admins can create any custom forms and necessary attributes and even link with any Item.
- BMIDE List of Values (LOVs): Drop down lists are also called List of Values. Admins create the necessary LOVs and link to any existing properties.
- BMIDE Relation Business Objects: The Objects in any PLM systems needs to be related with each other. The objects are related with specific Relations. Admins can extend the data model by creating new Relation Types.
- BMIDE Datasets: Datasets are 3rd party
software
files managed in Teamcenter. For example PDF< XLS, DOC, DWG and many more.. to manage these files Admins will create Dataset Types. OOTB supports many dataset types.
- BMIDE Options: Options are extension is BMIDE. These are Note Types, Status Types, Units of Measure (UOM)...
- BMIDE Rules: Admins can create new rules to manage Naming Rules for Items and Item revision, Display rules, Deep Copy Rules, GRM rules and Conditions.
- Live Updates: This is one of the deployment process of modified BMIDE package.
- Advanced Features: Cover advanced features in LOVs, Compound Properties, GRM rules..
This is a intermediate level course, for better understanding the course material, it is must to have completed the Teamcenter Basics and its nice to have completed the Teamcenter engineering and Manufacturing course. This is just one way of configuring the Teamcenter, its advised to take the Teamcenter Application Administration course for complete Teamcenter Administration.
Who this course is for
For Students and Working Professionals in Mechanical Engineering and working in Teamcenter solutions
Homepage
https://www.udemy.com/course/teamcenter-data-model-administration-bmide/

Buy Premium From My Links To Get Resumable Support,Max Speed & Support Me