Udemy - Teamcenter Manufacturing Process Planner - MPP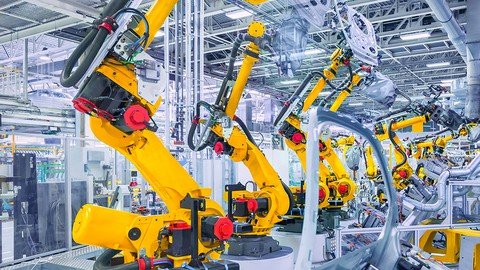 MP4 | Video: h264, 1280x720 | Audio: AAC, 44.1 KHz
Language: English | Size: 3.36 GB | Duration: 7h 6m
BOP - Bill of Process
What you'll learn
Explore Teamcenter Manufacturing Process Planner MPP
Teamcenter MPP has all teh necessary modules to create Process Plan - Bill of Process
Will cover the Process Plan, BOP, Bill of Materials - MBOM, EBOM, Plant Structure BOE, Tools - Classification and Resource Manager
Each chapter has a theory session and practice session.
Requirements
Teamcenter Basics Course, Teamcenter Engineering Process Management
Description
Manufacturing Process Planner allows design and manufacturing engineers to concurrently develop product and Manufacturing planning.
In this course we will focus on creating and managing manufacturing data. We start with Engineering Bill of Materials and then create Manufacturing Bill of materials and then Bill of Process, Bill of Equipment and explore the enterprise Bill of Process and Logistics planning.
Process Planners will use the following features to create the Process Plans.
- MBOM: Manufacturing Bill of Materials (MBOM), which is usually created by Engineering Bill of Materials (EBOM).
- Plant Structure (BOE) : Need to create the Bill of Equipment, which is the digital Plant Structure.
- Resources: Create and manage the necessary Tools and Resources in Classification and Resources Manager
- Assignments: Assign Product, Plant, Tools to Process and Operations.
- Time Management: Create activities and create time for each operation and activities and perform Time Analysis
- Work Instructions: Generate the Work Instructions using HTML reports, 3D PDF and EWI
- Enterprise BOP (eBOP): Create and Manage the Enterprise BOP Structures - Product BOP, Plant BOP.
- Line Balancing: Balancing the Line is a critical activity on the process optimization process.
- Production Planning: Enterprise BOP features helps planners to simulate the Production Planning scenarios.
This is a intermediate level course, for better understanding the course material, it is must to have completed the Teamcenter Basics and Teamcenter engineering course.
Teamcenter Manufacturing Process planner has complete features top create and manage process plans for almost all industry verticals.
Who this course is for
For Students and Working Professionals in Mechanical Engineering and working in Teamcenter solutions
Homepage
https://www.udemy.com/course/teamcenter-manufacturing-process-planner-mpp/

Buy Premium From My Links To Get Resumable Support,Max Speed & Support Me