Essential Training on Video Editing with Lightworks 2022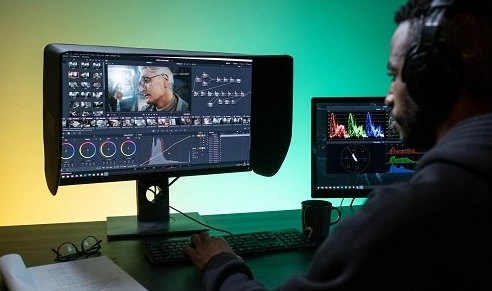 Essential Training on Video Editing with Lightworks 2022
Home Page
https://www.skillshare.com/classes/Essential-Training-on-Video-Editing-with-Lightworks-2022/44223728
Genre / Category:
Film & Media
File Size :591MB
Product Details Welcome to the Course 'Essential Training on Video Editing with Lightworks 2022'. Lightworks is a non-linear editing system (NLE) for editing and mastering digital video. It is a free video editing
software
.
In September 2020, a new company, LWKS
Software
Ltd, founded in August of the same year by two members of the development team, took ownership of Lightworks, as well as QScan AQC
software
. the agreement also mentions Key members of the development teams of both
software
joining the new company.
n this class you are going to learn the following lessons:
Download the Software

Install the Lightworks 2022 Video Editor

System Settings of Lightworks

Project Setup in Lightworks

User Interface of the Project

Project Contents

Working with Timeline

Manage the Timeline Content

Insert and Manage Audio File

Video Effects - Color Corrections

DVE Video Transformation Effects

Green Screen Removal

Matte Video Effects

Apply Video Transitions

Video Filter Effects

Text and Text Effects in Lightworks

Audio Editing and Effects in Lightworks

Export the Project as Video File