Jerry Ghionis - Vintage Hollywood Couple Shoot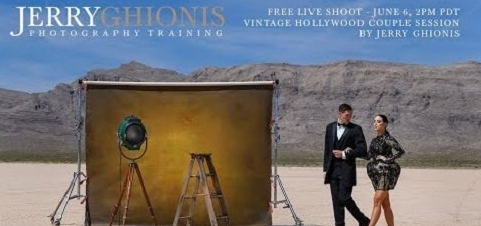 Jerry Ghionis - Vintage Hollywood Couple Shoot
Home Page
https://www.ghionis.com/
Genre / Category:
Photography
File Size :997MB
Product Details Watch Jerry Ghionis as he photographs a couple session themed in a vintage Hollywood style. You will see the photographs Jerry creates straight out of camera!
Widely regarded as one of best wedding and portrait photographers in the world, Jerry and his wife Melissa are based in Las Vegas, USA and Melbourne, Australia and travel frequently on international photography and speaking assignments.
Jerry is the most awarded photographer of the Wedding & Portrait Photographers International organization (WPPI) and became their first Grand Master. He was also included in their list of top five wedding photographers in the world. Jerry was also named by American Photo Magazine in their first list of top ten best wedding photographers in the world and was also given a United Nations Leadership Award by the International Photographic Council.