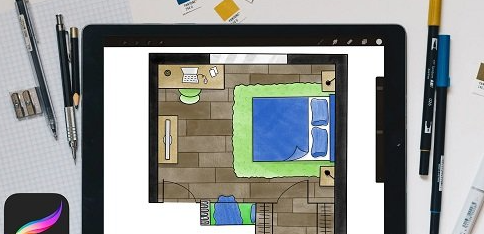 Interior Design: Drawing A Floor Plan Illustration in Procreate
Home Page
https://www.skillshare.com/classes/Interior-Design-Drawing-A-Floor-Plan-Illustration-in-Procreate/1663397868
Genre / Category:
Drawing & Painting
File Size :341MB
Product Details
What you'll learn from this class:

Throughout the class, I walk students through one-point perspective drawing techniques to speed up the drawing process and elevate their illustration including color blocking, line work, and how to visually communicate different textures and materials.
This class is perfect for beginners that want to learn how they could use Procreate 5.2 to illustrate their own floor plan ideas. I designed this class to help Designers, Artists, Property Managers and anyone else interested in Interior Design learn the basics to make fun stylized illustrations of a floorplan.