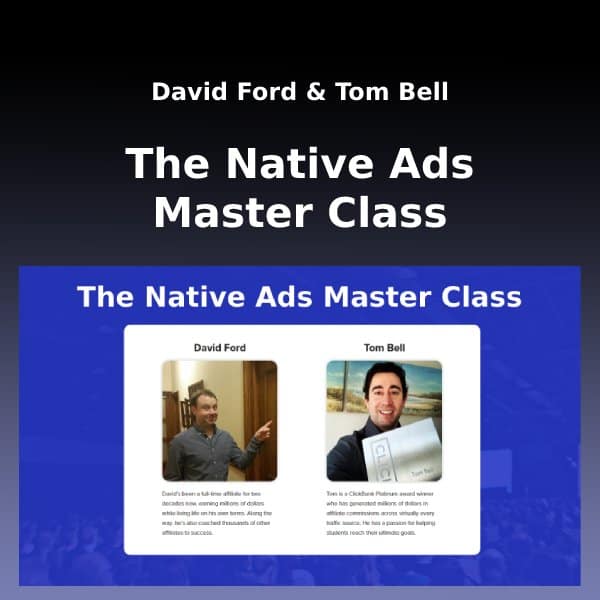 David Ford, Tom Bell - The Native Ads Master Class | 4.2 GB
Genre: eLearning | Language: English
We've developed relationships with so many awesome people & companies over the years. It's an honor to not only work with them, but also call them friends.
In this special bonus section, you'll hear from some of the top players in the native ads space - traffic sources, spy tools, offer owners, and more. Now our friends are your friends!
What You Get:Module 1Intro to Native Ads
In this module you'll learn everything you need to get up and running with native ads FAST.
Why native ads are the absolute best choice for affiliate marketing today

How affiliate marketing works with native ads

Setting up your system for success